A Spot of Bother? Part II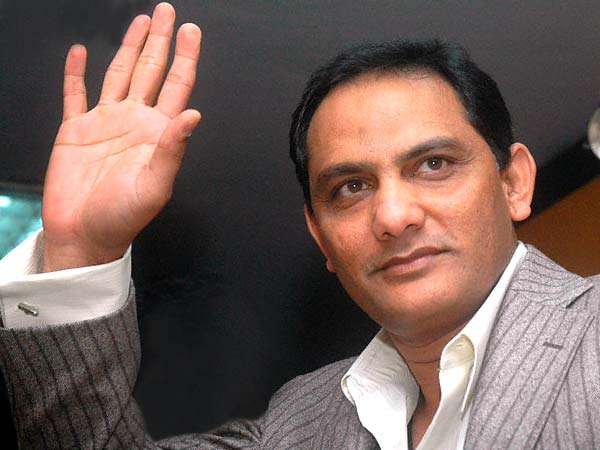 The recent spot-fixing scandal has once again brought to fore the inadequacies in Indian gambling laws. In this second article of this two part series, we shall first discuss the recent spot-fixing scandal involving Pakistani cricketers and later point out the legal difficulties in prosecuting sports-persons and bookmakers involved in match-fixing and spot-fixing.
The recent spot-fixing and match-fixing controversies: Journalists from the London tabloid News of the World approached U.K. based bookmaker Mazhar Majeed, posing as members of a Far-Eastern betting syndicate. Mazhar boasts of fixing many matches and claims to manage the accounts of various Pakistani cricketers. In a sting operation conducted by News of the World, the undercover reporters hand-over 140,000 GBP to Mazhar in exchange for giving information as to which balls would be no-balls in the August 2010 Pakistan-England Lords Test match. It happens exactly as Mazhar predicted. Prominent Pakistani cricketers Salman Butt, Mohammad Asif and Mohammad Aamir, among others are suspected to be involved in this spot-fixing scandal. In fact, Mazhar claims to have fixed various other matches, allegedly with the knowledge and help of certain Pakistan Cricket Board (PCB) officials. The International Cricket council (ICC) is now investigating 82 tests and ODIs for possible match-fixing.
Legal provisions: There are no clear provisions in India to punish bookmakers guilty of bribing sportspersons despite it being morally unacceptable. Further, there are absolutely no legal provisions to penalise sportspersons guilty of under-performing or cheating. Fixing matches neither falls under the purview of cheating as defined by the Indian Penal Code (IPC) nor under corruption as defined by the Prevention of Corruption Act, 1988. The various State gambling laws or the Public Gambling Act, 1867 (adopted by various States) are extremely lenient in punishing bookmakers carrying out illegal betting operations, while remaining silent on the issue of cheating in sports. Thus, a bookmaker accepting bets worth millions of dollars would be able to get away with a small fine of a few thousand rupees or at most a prison term of a few months. However, since most of the betting syndicates are run by the underworld using illicit funds; the money used to bribe sportspersons would almost certainly be black money or laundered money, those guilty of carrying out illegal betting operations and fixing matches would almost certainly be punished under money laundering, organised crimes and tax evasion provisions. It is however a different matter that given the strict standards of admissibility of evidence, it is extremely difficult to prove these offences.
The sportspersons guilty of under-performing and cheating in most cases escape criminal liability. However, the guilty sportsmen face disciplinary action (including suspension, ban, fine and ostracism).
Mazhar Majeed may be let off: Mazhar Majeed, currently out on bail as the Scotland Yard and other agencies are investigating allegations of match-fixing and spot-fixing may not be prosecuted. The Crown Prosecution Service (CPS) has reportedly expressed doubts over whether there is enough evidence and provisions to prosecute Mazhar. Under current UK laws, it would be difficult to build a case against Mazhar or any of the Pakistani cricketers. It would be difficult to apply the provisions of cheating under the Gambling Act as News of the World has not gained any money by getting the information. Anyways, information only about no-balls is hardly beneficial for betting. It would also be difficult to apply provisions related to fraud and cheating.
The curious case of Mohammad Azharuddin: It is clear that those accused of fixing matches should be punished severely and strict disciplinary action should be taken against those guilty. Match-fixing makes billions of cricket fans across the world feel cheated and robs them of their right to enjoy watching competitive, engaging cricket. Thus in the absence of strong legal provisions, the respective sport associations are expected to take stringent disciplinary action. However, it is sad to note-that instead of punishing the match-fixers, they are instead rewarded. Take Mohammad Azharuddins example- a prolific batsman, former Indian captain and one of Indias cricketing legends. After the 2000 match-fixing scandal, Azharuddin was banned for life from the game of cricket. A Central Bureau of Investigation (CBI) report found him guilty of accepting bribes from illegal betting syndicates for under-performing. Azharuddin himself admitted to fixing three matches.
Reward for match-fixing: However, the BCCI revoked Azharuddins ban in 2006 and felicitated him publicly. Now a Court verdict in this matter is awaited. Moreover, instead of ostracizing Azharuddin for his misconduct- the Congress party fielded him as its 2009 Lok Sabha candidate from Moradabad in UP. He defeated his nearest rival by a margin of 50,000 votes. This will just embolden our countrys sportspersons and cricketers across the world to cheat, under-perform and fix matches. Moreover, this will demoralise and infuriate billions of cricket fans in India who have been robbed of their entertainment.
My thanks to Nishant Gokhale, student of NUJS. Many of the ideas expressed in this article are based on Nishants research paper titled Fixing the Fixers: The Justification of Criminal Liability for Match-Fixing', published in the NUJS Law Review (2 NUJS L. Rev. 319 2009).