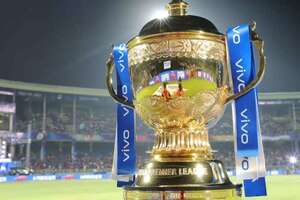 The Board of Control for Cricket in India has reportedly forbidden all stakeholders in the Indian Premier League from taking on cryptocurrency platforms and betting companies as advertisers, according to InsideSport. Both these domains represent gray areas in the Indian law and thus have been kept beyond the horizon of IPL 2022.
Over recent months, popular cryptocurrency aggregators and reading platforms such as CoinDCX and Coin Switch have featured regularly in advertisements across Indian sporting channels and their over the top affiliates, including the Star network which is the official broadcaster of the IPL. The same has been the case for gaming platforms such as Dream 11 and My Premier League, the commercials for which have even featured Indian skipper Virat Kohli and BCCI President Sourav Ganguly.
However, such online gaming platforms involving real money were recently banned in Karnataka. On the other hand, Reserve Bank of India governor Shakitkanta Das opined that cryptocurrency is a dangerously unregulated sphere and has no room in the Indian economy. Thus, with the legal standing of both the industries being murky in the Indian content, the BCCI has decided to ward safely away from potential problems.
"Yes, we have told the teams & IPL stakeholders that no deals should be weaved in with Cryptocurrency companies. We are also concerned about some of the betting companies advertising via surrogate methods as news platforms or other measures. We will not allow the same in future," a BCCI official was reported stating.
It remains to be seen whether the BCCI will retain its stance for the airing of the national team's fixtures as well.