Currency of the year Bitcoin gains popularity for online gaming transactions, will the Indian government regulate or prohibit Bitcoin transactions?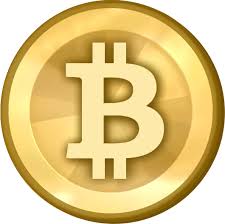 Virtual Peer-to-Peer currency Bitcoin generated a great deal of media attention this week as the value of the virtual currency increased exponentially after the Cyprus bailout and Eurozone crisis (the total value of Bitcoins in circulation was approximately US $ 2.6 Billion as on last week), where investors supposedly pulled their money out of conventional banks and invested it in Bitcoins.[See reports of Economist, Forbes].
As noted by popular online gaming news website Calvin Ayre, Bitcoin has become extremely popular for online gaming transactions and a host of online gaming websites are offering payments and withdrawals in Bitcoin due to its anonymity, decentralisation and guaranteed authenticity. [For more details on Bitcoin and how the currency functions, read Economist's detailed explanation for beginners here]. Users are comforted by the fact that Bitcoin transactions are encrypted, safe and not traceable by government authorities. This enables them to freely use the currency for gambling and illicit activities online without any fear of liability and also provides a great tool for tax avoidance specially for online gaming transactions in India, where foreign remittances are barred under FEMA Rules and withdrawal of high-value winnings also attract the attention of the taxman and create a host of problems.
Legality of Bitcoin in India
As of now, there is no law that prohibits purchase and sale of Bitcoin. Section 2(h) of FEMA defines currency as "currency" to include all currency notes, postal notes, postal orders, money orders, cheques, drafts, travelers cheques, letters of credit, bills of exchange and promissory notes, credit cards or such other similar instruments, as may be notified by the Reserve Bank of India.
Further, Section 2(m) defines foreign currency as any currency other than Indian currency (Indian Rupee). As of now, no notification has been issued by the RBI including Bitcoin or such similar virtual currencies under the ambit of the definition of currency. Thus, it is not illegal to possess, purchase or sale Bitcoin legally in India including for gaming transactions (it is a different matter however that online gaming websites can theoretically be blocked in India anytime by the law enforcement authorities).
However, once such a notification has been issued, it would be illegal to possess Bitcoin without prior approval and any contravention would lead to penalties up to thrice the amount in question as per Section 13 of FEMA.
That does not however mean that use of Bitcoins can be used for illegal activities and criminals would get a free run. Bitcoins would fall under the definition of property and hence tax has to be paid for investments in Bitcoin and sale/purchase of Bitcoin. Further, use of Bitcoin for furthering criminal activities or harbouring criminals would also be an offence under the Prevention of Money Laundering Act, 2002.
While as of now, law enforcement authorities in India and other countries have not taken any steps to prohibit or regulate the use of Bitcoins, it has to be noted that such Peer-to-Peer currencies are still in nascent stages of development (Bitcoins has its own problems and critics argue that the currency is volatile and unstable and hence would not be taken seriously); action would certainly be taken to stop the use of the currency for illegal activities even under present laws.
Whether there is a complete ban or regulation of the currency remains to be seen, but the fact that even if Bitcoin is banned,the fact that it would be nearly impossible to track the currency or its users means that this currency would be an alternative to hawala and black money transactions and would be an innovative way of evading taxes and preventing detection.This will certainly create serious problems for Enforcement Directorate, RBI and tax officials and encourage its use for gaming transactions though one would have to wait for regulatory developments and assess the stability of Bitcoin before deciding whether such currencies have the potential of changing the online gaming industry.