Delta Corp Building ₹150 Cr. Vessel to Replace Deltin Caravela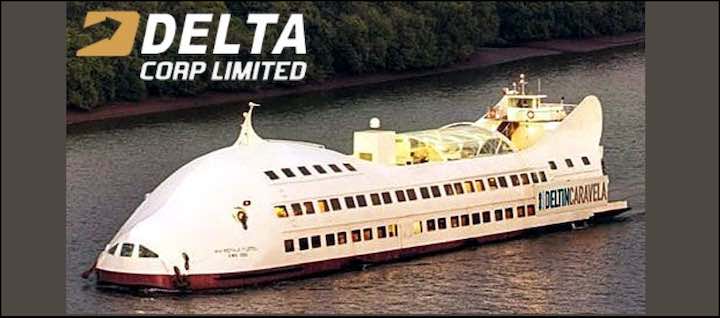 Delta Corp Ltd. is investing ₹150 crores to build a new vessel that will replace the company's current Deltin Caravela vessel. The new vessel is to be ready to be anchored in the Mandovi river by the year 2022.
The vessel is being built by Waterways Shipyard, in which Delta Corp's subsidiary, Delta Pleasure Cruise Company, acquired a 45% stake in October 2020. Waterways Shipyard also built Delt Corp's first vessel the Royale, now known as the Deltin Jaqk.
The new vessel will be bigger than Deltin Royale and is expected to bring in as much revenue as that earned by Deltin Jaqk and Deltin Royale together, as per a report in The Times of India (TOI).
Delta Corp's Chief Financial Officer Hardik Dhebar said, "We have three licences and one of our vessels is a very small boat called the Deltin Caravela, which is what we are looking to upgrade to a larger vessel. We started building that vessel some time ago and we believe that in the next 12-18 months, we should have a brand new vessel indigenously built in the river." According to the CFO, the company expects to recover the investment in the vessel in up to a year's time.
Delta Corp is also finalizing plans to develop an integrated resort at Pernem on a 100 acre land located close to the under-construction Mopa Airport. The integrate resort will feature electronic casinos, theatres, water parks, and themed hotels. The project is expected to take nearly five years for completion with an investment of about ₹1000-1500 crores. The investment is likely to come from Delta Corp and other strategic partners in the entertainment waterpark and retail sectors.
"We are going to invest in the hope that in the four to five years that it will take us to build the integrated electronic casino, the government will change the policy and the law and permit live gaming on-shore," Dhebar said earlier this month at an investor conference as per TOI.
The company saw a decline in its net profit by 97.68% in the final quarter of the 2020 as the Sales declined by 41.10% to ₹120.82 crore.
In January, Goa Chief Minister Pramod Sawant revealed that the casino industry contributed a combined sum of ₹1277.29 crore to the State exchequer in the last nine years.
Read more about the Casino industry in India.