Central Crime Branch Bengaluru reveals 20 betting cases registered during IPL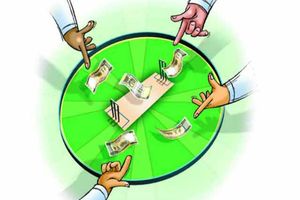 The Central Crime Branch in Bengaluru declared that as many as 20 cases of betting on cricket matches had been registered uptil now, during the course of the recently concluded Indian Premier League. The statement came on Tuesday, the 19th of October, a few weeks after the amendments were passed for the Karnataka Police Act.
"In the recently concluded IPL, CCB booked (a) total of 20 cricket betting cases and seized ₹78 lakhs, arrested 27 accused," stated Sandeep Patil, Joint Commissioner of Police (CCB), as reported by the Hindustan Times.
He further added that the cases were filed across two to three weeks, after the resumption of the famed cricketing leg following an indefinite suspension due to COVID-19. Last month, the Karnataka Legislative Assembly had approved the changes to the Karnataka Police Act which made illegal "any act or risking money, or otherwise on the unknown result of an event including on a game of skill."
Online gaming has been on the rise in the country and experienced a major boom when the global pandemic restricted people to their homes, with many resorting to their devices for entertainment. As per a report by the All India gaming Federation and EY, the existing 60 million gamers would expand to more than eight times its present value, clocking in at 510 million by 2022. Simultaneously, participants of online games that used real money would also nearly double, from 80 million in 2020 to 150 million by 2023.
Bengaluru is one of the biggest hubs for digital betting companies in India, with 92 companies based in the city providing employment to over 4,000 people and being worth more than Rs. 3,000 crores in investment alone. This forms a giant chunk of the industry in India, with 15% of the Indian market housed in Karnataka alone. However, the law has forced operators to disable their services for Karnataka residents, even as their appeal to the High Court to put a stay on the law continues to be pending. Mr. Patil expressed implicit support for the law, stating the amendment empowers police to crack down on such service providers.