Dwayne Bravo signs on as 1XBet strategic partner for a year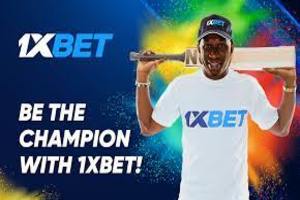 One of the biggest betting companies in the world 1XBet has signed their first brand ambassador in India in the form of renowned Caribbean cricketer Dwayne Bravo. The partnership was announced by the company through a press release last month and is supposed to last for one year. Implications of the deal include advertisement campaigns and promotional marketing events featuring the West Indian, along with various promo codes, bonus offers and exclusive events for the Indian fans.
Bravo plies his trade with the Chennai Super Kings in the Indian Premier League and is one of the most experienced players in the league. Recently, the cricketer tasted yet another success with the franchise, making him the most successful T20 cricketer in the world on the back of his 17 titles.
Bravo's constant presence on the scene has assured great familiarity with the audiences in the country, largely because of his fun-loving nature. In 2016, the all-rounder had released the hit single "Champions" which had soared to number 1 in India and ignited a famous dancing trend involving pumping of hands in celebration.
"We are delighted to have signed our first Ambassador in India, and that it is Dwayne Bravo. Our partnership with the athlete promises to be very fruitful. This is a consummate professional who is the personification of confidence, dedication, and constant development. His game is mesmerising, and the list of trophies and achievements is impressive. This is why The Champion became our first Ambassador in India. I am sure that together with Dwayne Bravo, we will reach new heights and will be able to please Indian players with great offers and joint events", stated a 1xBet representative as per Cricket Addictor.
Bravo expressed pleasure at the announcement and likened his innovative qualities with his new partners.
"I am honoured to be the first 1xBet ambassador in India. I want to align my "Champion" qualities with 1xBet to create brighter and better opportunities in all sports. 1xBet have shown they are characterised by ambition and a desire to go forward constantly, so I didn't hesitate for a second when I was offered the opportunity of becoming a partner of the company. I think that together we will bring a lot of joy to all Indian sports betting fans", the cricketer said.