Lessons from 6UP: was the mystery mass gambling business associated with Indian Premier League legal?
There is a simple formula to organise betting and lottery in India, add a layer that involves skill and no one will realise what you are doing. Apparently. Kaun Banega Crorepati gets away with it, but 6UP did not. What was this all about? Trying to understand the gambling laws in India, Ramanuj Mukherjee wrote this piece.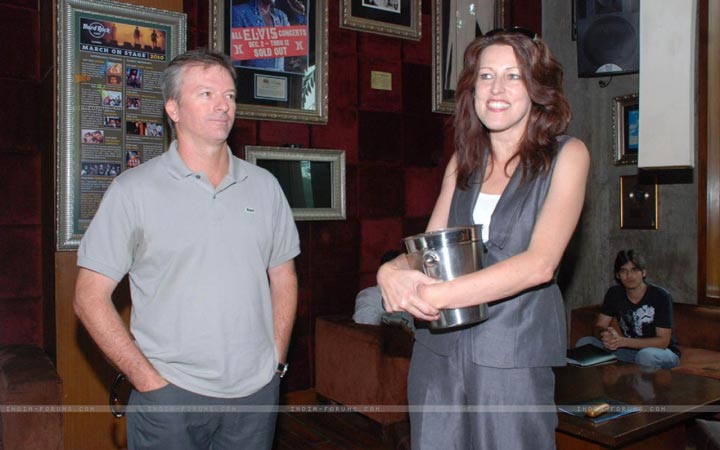 I have come accross many entrepreneurs who were worried that their business model, targeted at mass entertainment where prizes were given away for participation, as to whether it may border on gambling. If that surprises you, let me explain why with a populat example. Would you consider Kaun Banega Crorepati or its many regional manifestations to be a variation of gambling or lottery competitions?
The pay by SMS model: how does it work?
How does these competitions really work? There are millions of viewers, who see some questions on the screen, and if they wish to participate, they can send answers by calling or sending SMS. The questions are easy, many many people can give the correct answers, so amongst those who give the correct answers, some people are chosen at random for the advanced rounds which are telecasted. Once a person comes to the hotseat, then it is just a questionof personal skill and knowledge. Clearly there is a significant role of chance in getting to the hotseat, but that alone does not make it gambling. Now just add another ingredient to this: the SMS that is sent to participate is not a normal SMS, it costs Rs. 5. Also, one can send any number of SMS to increase the chance of him getting selected. Imagine millions of viwers sneding multiple messages each. Thats a seriously profitable business model. But it stinks of staking money and chance, and has little difference with a lottery game.
Adding a Layer of Skill
The only difference with lottery, in fact, is that before getting the money, the randomly selected person also have to use some skill. By introducting a layer of skill, therefore, the promoters of such shows are being able to escape the ill reputation as well as legal prosecution for hosting illegal lottery.
Prize competitions are practically unregulated in India
Is thin phenomenon new in India? Not at all. Back in 1955, the central government legislated with consent of certain states an act called prize Competitions Act, 1955, which regulated games in which some skill was involved but the element of lottery was also present. However, the definition restricted it to crosswords and puzzles as at that time the legislators had only the print media on mind. So the new age prize competitions, like Kaun Banega Corepati can escape liability under this act. Even the Lottery Regulation Act defines lottery in a narrow manner: lottery means a scheme, in whatever form and by whatever name called, for distribution of prizes by lot or chance to those persons participating in the chances of a prize by purchasing tickets . However, it is still possible for a judge to bring a competition like Kaun Banega Crorepati under this definition, if they interpret the chance to seat on the hotseat where one can earn huge amount of money just by answering easy questions as a prize and the 5 rupee SMS sent by them as equivalent of a lottery ticket.
6UP: why did it close down?
Similarly, gambling is not defined in any of the acts. It may not be impossible to bring such activities under the purview of gambling. A lot of people thought that the same is betting when this same business model was introduced in Indian Premier League (cricket; one of the richest sports leagues in the world) through 6UP. The business model was exactly the same, except instead of a quiz, the participants had to pre-estimate the runs to be scored in an over by sending SMS. So much was the pressure from all corners, that this evidently profitable business has been shut down, although we have not heard of any legal crack down.
Can the government take action against the promoters of such shows? Well, so far government has been lenient with such shows. Benefit of doubt has been given to whoever could get it. But what about 6UP?
The real problem with 6UP
The real problem with 6UP was perceptional. It did not remain in the domain of entertainment, and spilled over to the highly controversial area of sports betting. After all the betting scandals involving match fixing, Indian political class as well as the mass is a bit wary of sports betting. It also grabs media attention relatively easily. In no time, the erstwhile National Sports Minister M.S. Gill made adverse remarks on 6UP publicly, branding 6UP as sports betting and illegal.
The Skill v. Chance Debate
The sharpest legal attack on 6UP came from the point that there is no intelligible skill that can be humanly developed to say how many runs will come off a ball in a particular over. Therefore, it has to be a wild guess. If the wild guess comes true, you receive a bonanza of prize. Accordingly, this is a game of chance and can be termed as gambling.
To counter this allegation, promoters of 6UP used statements by famous cricketers such as Steve Waugh and Shane Warne. Steve Waugh claimed that subtantial skill is required to predict runs scored in any given over since it requires a great understanding of the weather, the pitch, the players batting at the moment, the required run rate and other cricketing elements.
The Supreme Court of India has held that betting on horse racing involves skill
While we are yet to come accross a cricket expert who can predict exactly how much run can be scored in an over, neither do we know a bookie who can exactly predict which horse is going to win the race. In K.R. Lakshmanan v. State of Tamil Nadu, the Supreme Court held that betting on horse racing is a skillful act and therefore not gambling. If that logic is extended to cricket, I do not see why 6UP will qualify as illegal gambling.
Anyway, since 6UP has shutdown its a moot question whether it was legal, but for those planning to start a business in the similar line, cleverly mixing skill and chance to create a cocktail that works well with the masses and does not fall foul of law enforcement agencies, 6UP will be an important case study. So is it for all gambling lawyers.
Author of this article Ramanuj Mukherjee is a founder of Intelligent Legal Risk Management Solutions LLP and iPleaders.in. He is also a co-founder of GLaws.in.