Karnataka High Court directs the state to decide on representation to ban Online Gambling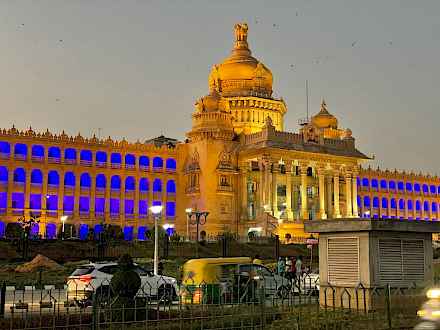 The Karnataka High Court, on Wednesday, has directed the state government to finalize the representation made regarding the ban on all forms of online betting and gambling in the state. A division bench of Chief Justice Abhay Oka and Justice Suraj Govindaraj said that for the state government, taking a stance has become mandatory.
"In the light of the representation in terms of Annexure A, the state government will have to take a stand about action, if any they propose to take in the subject matter," the panel said.
"To enable the state government to take a stand we adjourn the petition till June 1. The decision taken by the state government shall be placed on record in the form of objections by May 27."
On September 12, 2020, petitioner Sharada D R sought to ban all online betting and gambling, stating even after submitting a reminder letter dated October 24, when there was no response, a petition was filed before the High Court.
He stated that the State of Karnataka remains in a regulatory vacuum which results in the gullible and hapless sections of society falling prey to online gambling and betting. All India Gaming Federation and Online Rummy Federation were allowed to be impleaded in the application.
"Ultimately for banning a particular activity the question will be again of existence of legislation. You must decide what you want to do, don't bother about what the Government of India wants to do," the court thus directed the Karnataka state government.