Kerala High Court Declared Kerala Tax on Paper Lotteries Act Unconstitutional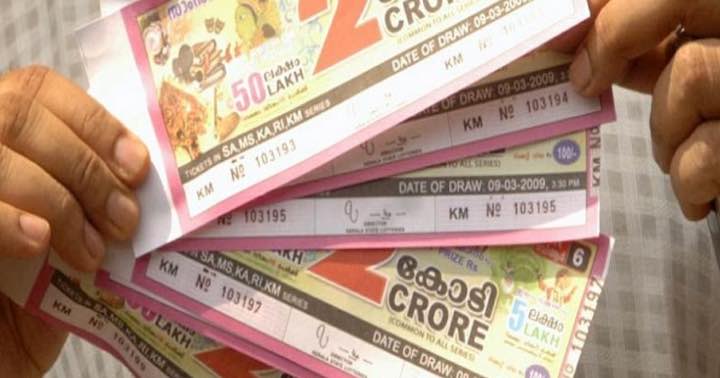 The Kerala High Court declared the Kerala Tax on Paper Lotteries Act unconstitutional on 30th April 2020.
The division bench comprising Justice CK Abdul Rahim and Justice TV Anilkumar held that the state of Kerala lacks the legislative competence to levy taxes on the state lotteries under the impugned act.
It was observed that the Kerala Paper Lotteries Act, 2005, which levies a license fee on the draw of lotteries under Section 5BA of Kerala General Sales Tax (KGST) Act, is prohibited, by the virtue of law, to indirectly tax the sale of lottery tickets within the state of Kerala. The judgement made reference to the decision in Commercial Corporation of India Ltd. V. Additional Sales Tax Officer and others (2007 (2) KLT 397) = (2007 (2) KHC 427), in which the court held that "Section 5BA of the KGST Act is ultra vires and unconstitutional."
As part of the Finance Act, 2001, the state of Kerala introduced Section 5BA to the KGST Act, 1963. This imposed a license fee on the draw of lotteries. The validity of Section 5BA was challenged before the Kerala High Court, as reported in Taxscan. A writ petition was filed by the State of Sikkim, represented by the state's Director of lotteries, and by A. John Kennedy a distributor in Coimbatore, Tamil Nadu.
The Single bench at the High Court of Kerala had earlier, on 29th June 2007, dismissed the writ petition filed by the state of Sikkim and had upheld the validity of the Act. At the time, the above contention was met on behalf of the State of Kerala by pointing out that, conduct of lottery will fall within the description of "gambling" contained in Entry 62 of List-II of the 7th Schedule, and therefore the imposition of tax on paper lotteries is within the realm of the state legislature.
One of the main contentions of the petitioner in the writ petition was that the "lotteries organized by the Government of India or the Government of a State" fall under the area of the legislative competence of the Parliament, as per Entry 40 in List-I of the 7th Schedule in the Constitution of India. In exercise of this power, the Parliament enacted the Lotteries (Regulation) Act 1998. The said legislation does not provide any tax on lotteries, including paper lotteries. As the subject is covered under Union List, the state has no power to make laws in this matter or levy taxes on lotteries, including paper lotteries.
The Kerala High Court has now ruled that the state of Sikkim will be entitled to a proper tax refund, provided proper accounts and proofs were furnished to show who ultimately bore the burden of the taxes.
Read more about Kerala lottery types, results, prices, tax, legality in our comprehensive guide on the state's lottery.