Man promised Rs. 25 lakh lottery prize, ends up losing Rs. 46 lakh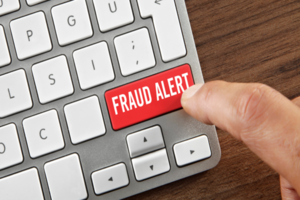 A 34-year-old Pune accountant was scammed of Rs. 46 lakh by cybercriminals, after being informed he was chosen as the winner of a lottery worth Rs. 25 lakh. In the space of two months between May and July, the victim deposited money into 15 different bank accounts as a part of the process of the supposed 'delivery of prize money,' as reported by The Indian Express.
Working with a trader in the Marketyard region, the individual received a message stating he had won Rs. 25 lakh as the result of a lottery draw. This was followed up by various calls that eventually made the complainant believe in the claim upon receiving credentials of the make-believe organizers. However, he was informed that several transactions needed to be made to ensure the successful transfer of the prize money, citing reasons such as "security deposit, sales tax and transaction charge."
Obliging to the same, Rs. 46.35 lakh was transferred to the fraudsters starting May 22 until July 26 spanning several transactions across 15 different bank accounts. The amount was reportedly financed by taking loans against the fixed deposits made by the victim's father.
Upon no confirmation of receiving the promised amount, the victim made a visit to the company's address as provided to him by the scammers, only to discover no such organization existed. Realizing he had been scammed, a report was filed with the Cyber Crime Cell of Pune City Police.
Bibwewadi police station in-chief Inspector Sunil Zaware is the reporting officer of the case and the investigation is still underway.