MPL raises $35.5 million in Series A funding round led by Sequoia India, Times Internet and GoVentures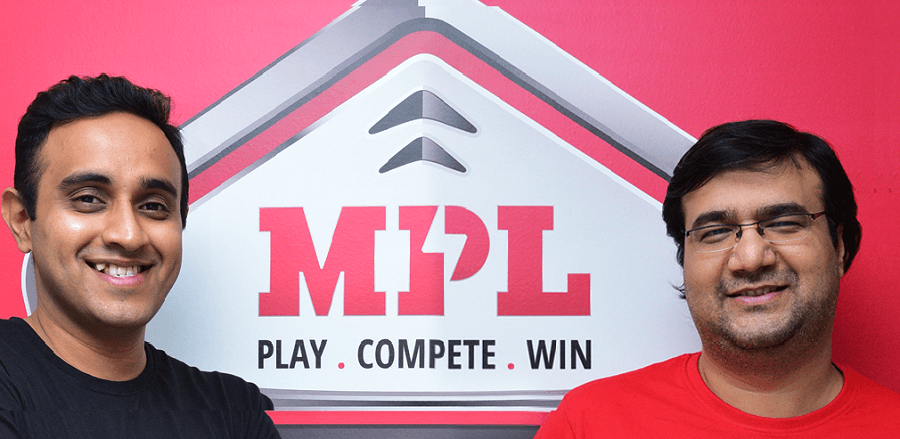 Galactus Funware Technology Private Limited, the company that operates real money skill gaming, fantasy sports and esports platform Mobile Premier League (MPL) has confirmed that it has received US$35.5 million (around Rs. 248.5 crores) in a Series A funding round led by Sequoia Capital India, Times Internet (part of the Times of India Group) and GoVentures (the investment arm of Indonesian tech startup Go-Jek), with participation from other investors including RTP Global, BeeNext, Base Growth, and Venture Highway.
The company has stated that the funds will enable the mobile gaming platform to invest in product and user growth in India.
Commenting on the development, Sai Srinivas Kiran G, co-founder and CEO of MPL noted, "Our goal is to build India's largest Mobile eSports Platform which is accessible to all. MPL today provides users access to all formats and types of competitive games. Like with everything else, Competitive Gaming in India will be mobile first and MPL wants to be the platform of choice for the user. In the 7 months since launch, the user love we have received is testimony to that. We are thankful and excited to have investors who share the same bold vision."
"Sequoia India is very happy to back Sai and Shubh a second time, and believe solidly in their vision of creating the largest esports platform for India and other emerging markets," said Shailendra Singh, Managing Director, Sequoia Capital (India) Singapore. "We're thrilled with the early progress at MPL. With their industry leading growth and engagement metrics, MPL has the potential to become a major mobile internet company in India." he added.
"MPL has captured the imagination of gamers on smartphones like no other platform out there. Skill based competitive casual games are highly engaging social experiences, and we believe MPL will be a leader in this category globally" said Miten Sampat, Vice President Corporate Development, Times Internet.
Sequoia Capital and other investors had invested US$5 million in MPL in November 2018 in a Pre-Series A round. It was speculated in the media for the last couple of months that Go-Jek, Times Internet and Sequoia Capital are likely to close a Series A funding round in MPL.
Founded last year by technology entrepreneurs Sai Srinivas Kiran Garimella and Shubham Malhotra, MPL allows users to participate in real money contests and tournaments of various skill games such as fruit chop, monster truck, space breaker, sudoku, virtual cricket etc.
The company claims to have surpassed 25 million downloads of its app in a short span of less than one year and had recently signed up Indian cricket captain Virat Kohli as its brand ambassador.