Online Betting Racket busted in Kolkata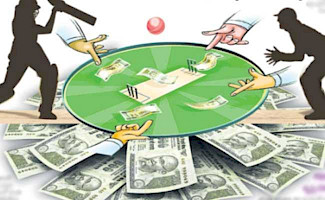 The detective department in Kolkata has successfully arrested a gang for operating a betting racket during the ongoing T-20 World Cup.
In an investigation, it was discovered that the gang was carrying out their operations entirely on the online platform with the aid of apps and social media. The arrest was carried out from a guesthouse located on AJC Bose Road near Entally.
The arrest took place during the Scotland-Namibia match but the police are keen to know their exploits during the more important matches such as India vs Pakistan and England vs Bangladesh.
"On Wednesday evening, based on source input about online and cricket betting operating in the city, a raid was conducted in the Beniapukur police station area by the ARS unit of the detective department. We arrested one Sakhir Shamsi(32), a resident of Lal Mohan Bhattacharya Road in Entally. He was operating from a room inside a guest house located at AJC Bose Road. He was involved in an organized cricket gambling during ICC Men's T-20 World Cup 2021 match being played between Scotland Vs Namibia by using mobile phones. In this regard a case has been indexed at Beniapukur police against the accused person and others," said joint CP (crime) Murlidhar Sharma as reported by TOI.
With the ongoing tournament right after IPL 2021, the number of arrests regarding betting took place in Hyderabad, Jaipur, Delhi, Nagpur and other parts of the country. But Kolkata police haven't found any relation of this gang with the ones busted elsewhere in the country.
Three of the accused were relieved after a session of questioning with regard to this case. The other accused were charged with cheating and criminal conspiracy under the section of 3 & 4 WBGPC.