Poker Sports League Season 3 Goes Virtual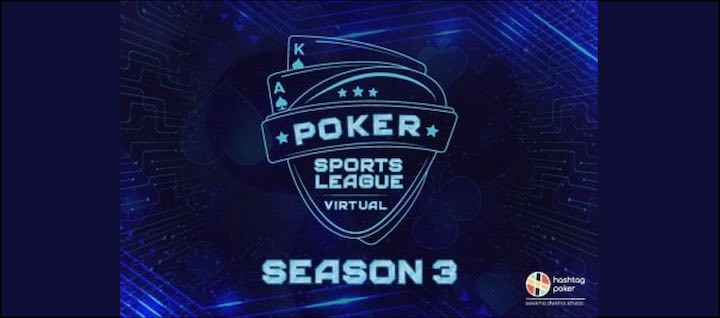 Poker Sports League (PSL) is going virtual this year for its Season 3. PSL was launched by Amit Burman, Chairman of Dabur India and the platform's co-founder Pranav Bagai.
Poker Sports League (PSL) was first hosted in 2017 at the on-shore casino Deltin Royale on the river Mandovi in Goa. There will be a live event next year for Season 4 of the league, assuming that the COVID-19 pandemic will subside.
For the last two years, the parent company's focus has been on developing its poker app and other business pursuits in poker streaming.
The upcoming PSL Virtual (PSL-V) league will be hosted on Hastag Poker app, which is a virtual streaming feature. The PSL hosted a charity event last month called Virtual Poker League to test the streaming abilities of the platform.
PSL is one of the largest poker events in the world in terms of participation and prize pool. PSL-V has a prize pool of about INR 2 crore for over 30 games. The winning team will take home INR 60 lakhs, the second place team will get INR 36 lakhs, and INR 24 lakhs will go to the team coming in third.
The online qualifiers for the league were hosted in October and November this year. There are eight teams competing for PSL-V--Deccan Aces, Delhi Czars, Gujarat Falcons, Goan Nuts, Kolkata Kings, Mumbai Anchors, and two more teams, for which bidding will be held.
There will be a PSL Bootcamp for the selected teams from January 6-12 2021. The virtual league matches will start on January 16th and will run through February 11, and the finale games will run from February 19-21.
The league is endorsed by chess Grandmaster Viswanathan Anand.