Ace3Three Rebranded as A23, Gets New Features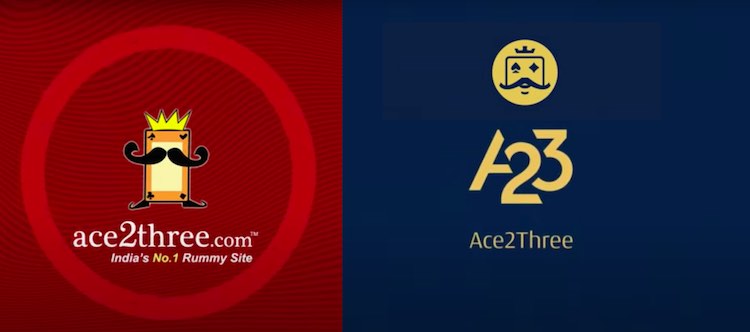 Online rummy platform Ace2Three, owned by Head Digital Works (HDW), has been rebranded as A23. The popular rummy brand is ready to paint the town with its new identity.
It's not just the brand of the platform that has been revamped, but the platform itself has undergone changes. A23 rummy platform now has a new design and an updated user interface.
The platform has new game formats for players like "Turbo tables" and "Sit n Go", to keep users engaged. Turbo tables allow a faster gaming environment with lesser wait time between hands of all the players on the table. One can even play with friends and family on A23's Private tables. One can host a game and invite friends to join their table. A23 hosts rummy games round the clock.
The brand has also redesigned its mascot, a quirky card with a crown and a handlebar mustache, and has given it a contemporary look. Here's a quick Youtube Video on the new identity of A23. It ends with a CTA, 'We've Made Our Move. Make Yours.'
A23 was launched 15 years ago as Ace2Three, and since then has been widely used to play its ace game of strategy, rummy. It has a registered user base of over 16 million users.
On the occasion, Deepak Gullapalli, CEO, Head Digital Works, said. "After several years of our competition following suit in terms of the changes we made to the game and ecosystem, we felt it was time to give our ardent gamers a more contemporary feel of the game. With a new identity, design and user experience, and some exciting new features, A23 not only improves the convenience of the user, but accelerates the excitement of all rummy enthusiasts while playing the game."
With its brand new identity, A23 continues to promote responsible gaming and encourages players to take breaks between games.