Petition Filed in Madras HC Against Unregulated Online Rummy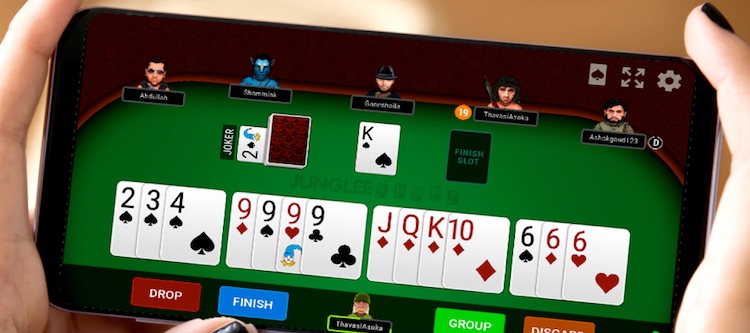 A practicing lawyer, M Vinoth, has moved a petition in the Madras High Court, seeking a ban on online rummy platforms with foreign stake in them.
The petition reads, "Many foreign companies have invested in the online rummy business more particularly Chinese Companies have invested in the business in India. The stake held by them is more than 70% of the total investment. It is obvious that the money earned goes to Foreign countries. It will have its adverse impact in the Indian economy and also our internal security. If the online rummy portals are not checked, regularised and monitored, it will ruin the life of youngsters and many families in India."
As per a report in Bar and Bench, Vinoth says that companies are "mining money by way of online Rummy as a business without any Rules and Regulations by the State and Central Government… The major profit earned out of online rummy business in India goes to Foreign Companies. It is pertinent to note that the Government of India in its Foreign Direct Investment Rules (FDI) prohibits entities involved in gambling and betting including casinos. It also prohibits Lottery north government and private and online lottery."
The petitioner says that online rummy is based on algorithms, rather than skill. Players' game data is stored in the database of these rummy platforms, and then the platform algorithms use this data to "make you a victim when you play continuously. Once you are marked as a victim you cannot make any money," says the petition.
The petitioner has also highlighted the names of a few companies that have invested in online rummy in India—e-commerce company Alibaba (China), videogame company UBISOFT (France), gaming company Rockstar Games (USA), gaming company Youzu Interactive (China), game developer Stom Studio (Vietnam), and gaming giant Tencent (China).
The petitioner also stated that, "When skill based games are played for money in virtual space, it would be illegal as the degree of skill involved in games played in physical forms cannot be equated with those played online. There is possibility of manipulation including randomness, cheating and collusion in online space." He notes that, "online gambling conducted by gaming houses under the guise of skill game or websites are illegal in states where gambling is prohibited."
He also highlighted how such games lure youth who often lose money and take actions like committing suicide.
The petitioner has made two requests to the court—ban online rummy platforms with foriegn stakes, and direct regulation of online rummy platforms with no such stakes.
The court is likely to take up the plea next month.
Last month, the Madras High Court suggested that the Tamil Nadu government should pass legislation to regulate online games like rummy, poker, and ludo.
On the other hand, there have been appeals from Tamil Nadu leaders, like Manithaneya Jananayaga Katchi leader and Legislator M. Thamimun Ansari, to ban apps like PUBG and Online Rummy that pose danger to the society and the young generation.