SPiCE India 2021 set to take place from 16-18 June 2021 in Goa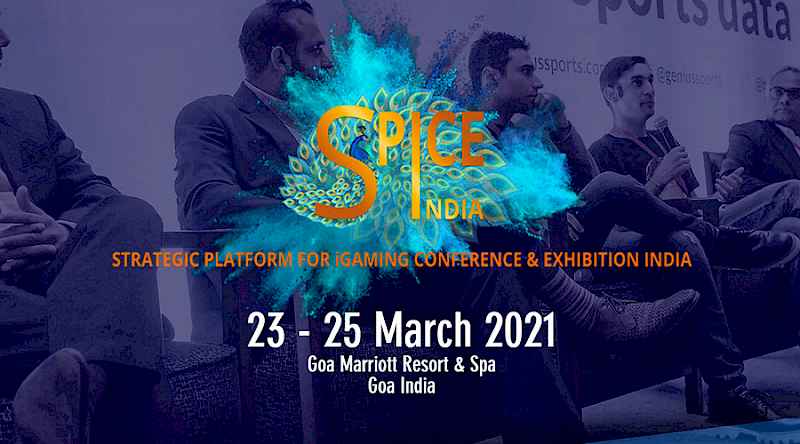 Eventus International, the organizing body for the SPice India event, has announced that the 3rd Annual SPiCE India 2021 will be hosted in a physical form from 16-18 June 2021 at Goa Marriott Resort & Spa in Goa, India.
The ban of international flights to India forced the body to postpone the 2020 event, which was set to take place in June, but they hosted the SPiCE India Virtual Conference on the 23rd of March 2021. However, the physical in-person event will be hosted in June this year which will be attended by many big players in the market.
Managing Director, Yudi Soetjiptadi, said: "We have been looking forward to hosting the third edition of SPiCE India since 2020. Due to the pandemic and the extension of lockdown in India, it made it impossible. Postponing the event was never an easy decision to make, but the safety of our participants is and will remain what is most important.
"The virtual conference on the 23rd of March once again reminded us how important it is to come together and discuss the developments and opportunities in the gaming sector of the Indian sub-continent. We now look forward to welcoming back new and existing participants to the 3rd Annual SPiCE India in June 2021!"
The third edition of the event will focus on will focus maximizing the growth potential of the companies and exploring the innovations and advances made by the industry.
Strategic Advisor to SPiCE & gaming industry analyst, Jay Sayta, said: "SPiCE Virtual 2021 was a great success and saw active participation from a large number of attendees and engaging discussions on numerous topics of importance to the industry. I am confident that the physical event of SPiCE 2021 from 16-18 June will be a success and see participation from the who's who of the Indian gaming industry. I look forward to attending SPiCE 2021."
Sarvesh Bagla, Founder & CEO, Techmagnate, added: "iGaming in India is witnessing hyper-growth post-Covid-19. If you're an international gaming operator and want in on the action, you have to attend Spice India in June."
"SPiCE India has become the go-to event for the gaming industry in India. It is where the gaming industry congregates", said Vidushpat Singhania, managing partner, Krida Legal.
Amin Rozani, CEO of The Spartan Poker, stated: "SPiCE has been one of the premier gaming conferences taking place around the globe. The India edition has been a particularly fruitful one in the past as it gives us an opportunity to network with our peers involved in various verticals of the gaming industry. I expect the upcoming edition of SPiCE India set to take place in June will be yet another fantastic platform for attendees to share their views and update themselves on various developments in the industry so I encourage everyone connected with gaming to be part of this event."