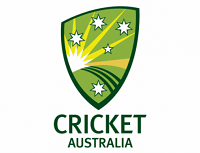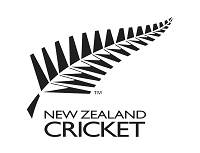 Australia are set to renew rivalry with New Zealand this week as the best-of-three Chappell-Hadlee Trophy ODI series gets the go-ahead.
This will be the first major international cricket match since the coronavirus pandemic shut down the sport in March. Interestingly it was Australia and New Zealand who played the final match before the sport was halted.
That game saw Australia cruise to a 71-run win at the Sydney Cricket Ground in front of an empty stadium. Once again, the two teams will be in Sydney without spectators. But who will come out this time?
Will home advantage again help the Aussies to victory? Or can the Kiwis fight back and level the series?
Here we have three great cricket bets on the action, hand-picked from our excellent team of tipsters using the best AI technology.
Marnus Labuschagne to be top run-scorer
Labuschagne is now finally becoming the top international batsman that his talent has long suggested.
Fresh from being the leading run-scorer in Test cricket in 2019, the South African born batsman was again lethal form in the first ODI of the series. He smashed 56 runs off only 52 balls for an impressive strike-rate of 107.69.
Interestingly, the 25-year-old only hit two boundaries - a testament to both his batting ability in making runs off nearly every ball and to the tricky conditions for batters in the first fixture as the game progressed.
Labuschagne was outscored by both David Warner and Aaron Finch (67 and 60 runs, respectively, although off far more balls) back in March. That pair combined for a decent 124-run opening partnership, but we think the value lies in Labuschagne this time around.
Our tip was a little unfortunate to be caught in the opener, slicing a shot into the hands of Ross Taylor when going for a massive hit. With a bit more luck, Labuschagne should give us a good run for our money.
Wily Ish Sodhi to shine again
Although Australia won the first ODI comfortably in the end, the Aussie fans must surely be a little bit disappointed how the game worked out.
After a stunning start from Warner and Finch looked set to put the hosts on course for a huge total, things pretty much went New Zealand's way from then on.
Once Warner and Finch were out (both caught, Warner by Sodhi), Labuschagne was the only one of the next seven Kiwi batsman to make more than 27 runs.
The batting wobble saw Steve Smith removed for only 14, and then Sodhi took his first of three wickets with the ball when D'Arcy Short was caught out by a short delivery and hit into the gloves of Henry Nicholls.
Sodhi finished off a great all-round game by taking two more wickets - Mitchell Marsh, who had just started to build some momentum with 27 runs off 34 balls, and Alex Carey.
The Indian-born bowler would cap a fine performance with 14 not out with the bat.
In a game where many bowlers shined, we like the chances of Sodhi continuing his excellent pre-lockdown form.
The former number one ranked bowler for T20I cricket showed all his skill and wit to push Australia's batters into mistakes, and we think he can take the most wickets.
Australia to find the boundary more than the visitors
David Warner played like a man possessed to hit a fantastic nine fours in his 67-run stand as Australia's opener.
That was only five fours less than the whole New Zealand team managed.
Aaron Finch also put three past the rope and added a couple of sixes for good measure. It became clear later on in the match that Australia's batsmen were struggling for big hits, but the team still finished with a respectable 17 fours.
That was three more than the tourists managed during their innings, but a few factors can help explain New Zealand's total. It became clear they were losing the game early on with none of the first five in the batting order making a half-century - indeed only one made over 20 runs.
This typically leads to players throwing caution to the wind as they chase down a big total. Tom Latham hit four fours in his 38-run stand, and Colin de Grandhomme whacked three in his 25-run performance.
But overall, we would expect Australia's superior batsman to outscore the Black Caps once again - both in the match as a whole and in the most fours scored department.