Bangladesh will host Zimbabwe for the first of the three-match ODI series at the Sylhet International Cricket Stadium, this Sunday afternoon.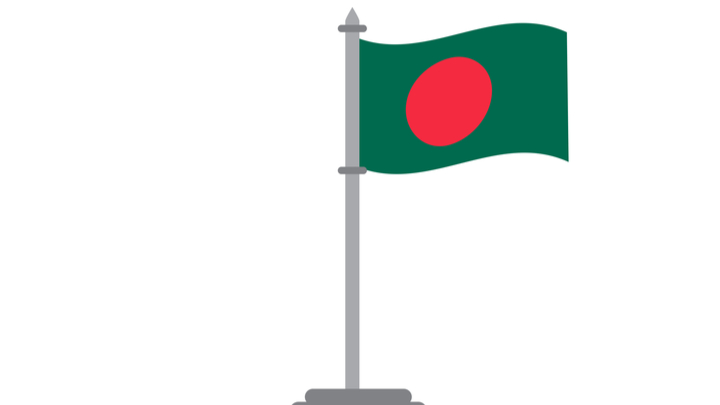 After a hammering over Zimbabwe in the one-off Test, the hosts would like to continue their dominance in the ongoing series. Meanwhile, Zimbabwe have lost the last 13 matches against Bangladesh, so they have a point to prove. Moreover, experienced players like Brendan Taylor and Sean Williams won't make the job easy. What's easy for us – to make a lot of money by investing in the safest bets in the market.
I have already sorted the best deals for you. Have a look.
At least 37 runs expected from Tamim Iqbal
The charismatic opener has been in his prime when Bangladesh cricket's golden era and is still going strong. I wouldn't think twice before investing for him to score just 37 runs in the upcoming match against Zimbabwe. Speaking of Zimbabwe, the southpaw has played 38 matches against the Africans, scored a mammoth 1374 runs at an average of 37.13 runs per innings which includes a century and nine fifties. In the last five innings against Zimbabwe, his scores are – 76, 84, 73, 19, and 40, having scored a total of 292 runs at an average of 58.4 runs per innings and managed to score north of 36 in four of those matches.
Now, let us have a look at his exploits at home. In the 95 matches he played at home, the batsman has managed to score a total of 3260 runs at a rate of 36.62 runs per innings which includes five centuries and 23 fifties. Does that serve enough stats to justify standing? If not, let me also inform you that he has played a single match in Sylhet and scored an unbeaten 81-run knock in that game. This bet is a no-brainer.
Brendan Taylor to hit a few fours
From a formidable Zimbabwe side to the collapse in International cricket, Brendan Taylor has seen it all. For him, one thing remains constant – scoring runs consistently. In the last five matches, the right-handed batsman has struck a total of 15 boundaries at a rate of three fours per innings, which does give us an indication about his hitting abilities. Of all teams, Taylor has played 50 matches against Bangladesh and managed to hit a total of 111 fours at a rate of more than two per innings. But, does that give us a solution? Maybe not.
His records in Bangladesh will give us more clarity on the matter. The Zimbabwean has played a total of 30 matches in Bangladesh and sent the ball to the ropes a total of 80 fours at an average of more than 2.5 fours per innings. Forget overall records, if I tell you that he has hit a total of 40 fours in the last 10 matches in Bangladesh, can you still ignore this bet? I guess not. With odds of 1.72, this is arguably one of the safest bets in the market.
Mustafizur Rahman to shine with the ball
Mustafizur 'Fizz' Rahman has filled the void left in the Bangladesh squad for a strike bowler, having picked up 11 wickets in his first two ODIs back in 2015. Since then, he has matured as a bowler and now has taken 107 wickets in just 56 matches (almost two wickets per match). Fizz has played 13 matches in 2019 and scalped a total of 30 wickets, sporting an average of 26.20. His figures in the last five ODIs – 2/50, 2/75, 5/75, 5/75, 2/32, picking up 16 wickets and was also the top bowler in three of the above-mentioned occasions.
In the last six matches against Zimbabwe, the left-arm bowler has picked up 14 wickets with best figures of 5/33 and was the pick of the bowlers in two of those matches. At home, his numbers are even glamorous; having taken 40 wickets in just 19 matches at a sound average of 15.60 and best figures of 6/43. There's hardly any option other than investing on this particular bet which offers us three times the investment.