India vs Australia 1st ODI match prediction
India and Australia will lock horns in what has been promised to be a cracker of a series, with the first match being slated to be played in Mumbai on Tuesday (January 14).
After a dull India-Sri Lanka series, all eyes are fixed on Virat Kohli's India taking on Aaron Finch's Australian side which promises to be a cracker of a series. The sojourn will be beginning in Mumbai - a flat deck - as it will keep the big hitters interested. With a lot of factors - both tangible and intangibles - coming into play, I decided to sit down and analyse stuff for you so that you can win big. There you go, place your money and have a great week ahead.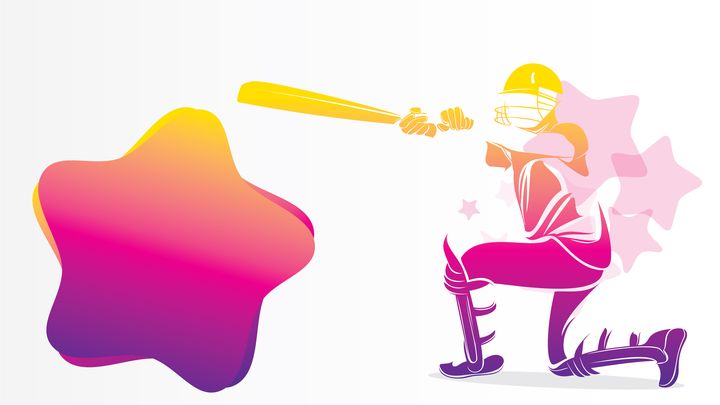 Kohli to shine like a star
Somehow this has been established as a truism in ODI cricket that there is none better than Virat Kohli. It is not airing an opinion rather a statement of fact - there is only one Kohli and he can make anyone suffer. Come Tuesday in Mumbai, Australia will witness the same old avatar that has 1727 runs in 37 games at an average of 53.96 with a strike rate close to 100. In 2019 alone, the Indian skipper has a total of three centuries to his name against the Aussies while his cumulative average in the year rises up to 60.55. That tells a story, doesn't it? The insane ODI batsman that he is, it is prudent to acknowledge that he will emerge as the top run scorer for the Indian team in the Tuesday encounter. To put things in context, Kohli, ever since that valiant 35 against Sri Lanka in the 2011 World Cup, has been a hero for India at the Wankhede Stadium, averaging 83.00 in the process. Considering the deck helps Virat Kohli's kind of batting, don't be surprised if he adds one more century to his growing list of records.
Bumrah has picked up 17 wickets in 11 matches!
He might have been born in Ahmedabad but he is Mumbai's favourite son. Bumrah knows Wankhede stadium in and out, helping Mumbai Indians win many encounters at the very venue single-handedly. This might return to help him once again in Tuesday's encounter, as India will look at Bumrah for inspiration. That they can derive from his performance against Australia too, a side he has always enjoyed playing against - he has 17 wickets from 11 games he has played so far, with an average of 29.82. In India, he has been a solid bowler, picking 39 wickets from 25 games, which inspires enough confidence ahead of the Mumbai encounter. In the Indian Premier League, Bumrah has picked up a total of 26 wickets at an average of 27 which makes him a very good contender to dominate the stage once again on Tuesday.
Capitalize on H2H value odds offered on Virat Kohli
I have already established why Virat Kohli will emerge as India's highest run-scorer in the Mumbai ODI, a venue that has been really kind to him for a long time now. If Kohli, who averaged 59.86 in the last year having scored over 1377 in the process, will continue to play the way he has been, then I would much rather go for him rather than mercurial David Warner. Honestly, Warner has been no slack either and had a great 2019, scoring 647 runs at an average of 71.88 but against India, his returns comparatively reduces. In eight years of playing against the Asian nation, the New South Welsh star has been able to score a total of 692 runs at an average of 46.13, which makes for a good case but not a comparative one with the very excellent Virat Kohli. Trust the Indian skipper to deliver the sucker punch and move ahead in the pecking order.