India and South Africa will play first of the three ODIs, on Thursday, March 12, at the Himachal Pradesh Cricket Association Stadium.
The two teams in question - India and South Africa have been involved in constant cricket over the years and after their clash in T20Is and Tests last year, it's time for the ODIs this time. South Africa are touring India for three One Day Internationals and the series opener is set to kick off on March 12, at the HPCA stadium in Himachal Pradesh. India just recently lost 3-0 to New Zealand and South Africa were able to whitewash Australia. So with the difference in momentum and India still maintaining the home advantage, this contest is going to be a cracker! Also, whenever it's the Indian team involved the excitement is two-fold and now we're making the prospect of it even bigger. So, here we are with a few handpicked bets from the game that assure you big profits! Here, let's have a look at it.
South African openers to outshine their Indian counterparts
This is a deal which favours South Africa to an unimaginable extent and I am going to tell you why. In the last five H2H matches, the Proteas have had the better opening partnership in four matches, having scored a total of 130 runs at an average of 26 runs per innings while the Indian have managed to put on just 100 runs at a rate of 20 runs per innings. If you feel the stats are not enough for you to risk your money, wait till list some more.
In the last five H2H matches in India, the Africans have had the better opening stand in each of those matches, having scored a total of 226 runs at an average of 45.2 runs per innings and conceded just 136 runs at a rate of 27.2 runs before the fall of the first wicket. Surprisingly, in the four ODI matches played at the picturesque venue, India have registered the opening partnership only twice. Throwing light into their recent form, Kohli and Co. have been the second-best side in each of their last three ODIs. Are you still waiting to place this guaranteed bet?
Not expecting more than 11 sixes in the match
Dharamsala, arguably the most beautiful ground in India, has hosted just four ODI matches in the past and guess what? Big hits are hard to come by at the venue. A total of 39 sixes have been hit in those matches at an average of less than 10 per innings. What's more interesting is that one game witnessed 19 sixes while the other three had the other 20. Moreover, in the last two matches at this venue a total of 10 sixes at an average of five per innings.
In the last five H2H matches, there has been only one instance where the numbers of sixes have been over 11, with a total of 39 sixes have been hit at an average of 7.8 per innings. Till now, there's no reason why we should believe that the game is going to have 12 or more maximums. With Royal Panda offering odds of 1.90 for this deal, it would be foolish not to invest in this market.
We are expecting a big score
There's no doubt that India South Africa and bug scores go hand in hand and so this market looks apt to invest and earn a few extra bucks by the end of the day. In the last five H2H matches, the highest scores were – 122, 129, 115, 109 and 160. So, there has been scores of 100 or more in each of those matches, which clearly gives us an indication in the context of this bet. But, to invest our money, there should be more evidence to validate our point, so I've got some more interesting stats for you.
In the four matches played at Dharamsala, three centuries have been scored. With the short dimensions, runs are easy to come by and we can expect at least one big score in the upcoming match. In the last three H2H matches in India, a total of six centuries were scored. We are looking at the safest bet in the market. You know the next step, don't you?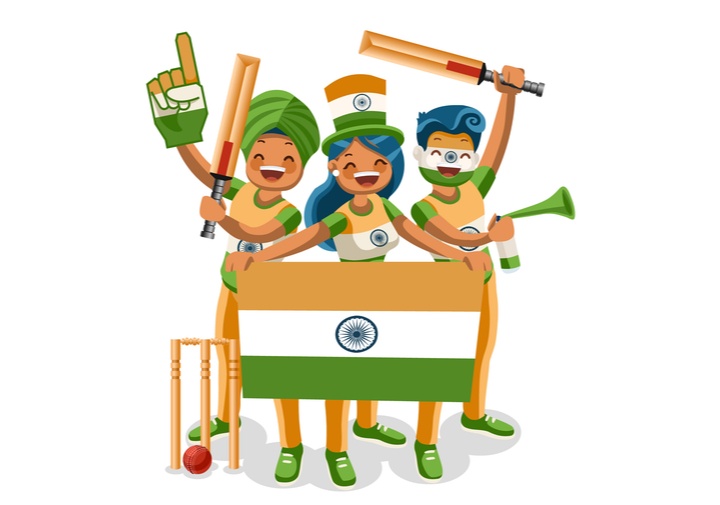 Quinton de Kock expected to have a high score
The Proteas have walked into a new era with Quinton de Kock as their captain. The able wicket-keeper batsman has been a ray of hope for South Africa, who were struggling last year. But thanks to de Kock, the Proteas have now emerged as a better team. Also, the opener hasn't lost his flair at all despite the captaincy pressure coming in. Even though in the last four ODIs, the left-handed batter has only scored one 60+ score(69), his record in and against India is incredible and consistent.
In the five ODIs that he has played in India, de Kock has accumulated 318 runs, averaging 63.60 and also including 2 hundreds. In the last series that he played against India, de Kock's scores were 109, 43, 103, respectively. Hence, the average score per game stands at 85 runs. With Bet365 placing the odds for the South Africa captain to score over 54.5 runs at 1.88, it's the first bet from the game you should consider going for.
Virat Kohli expected to go big
Now, who can keep the Indian captain away from scoring high number of runs? When it's a Virat Kohli bet in the line, almost never question yourself whether you should go for the positive one or not. Well, just as reassurance, we have all the numbers you would like to validate your argument regarding the greatest ODI batsman out there. In his last four home games, Kohli has accumulated scores of 89, 78, 16, 85, respectively. That's three half-centuries in four games and 71.25 runs on average per game.
In his last five ODIs, overall, Kohli has recorded the scores of 9, 15, 51, 89, 78, respectively. Moreover, against South Africa in the last series at home, Kohli had scores of 7, 138, 77. Need I say more? As Bet365 has placed the odds for Kohli to score at least 50 runs in Thursday's game at 2.25, I think it's the easiest bet you could go for.
Quinton de Kock scored a centruy in last meeting
Well, an easy one yet again. When it's India and South Africa, the numbers aren't too tricky. Looking even closer at the numbers of the newest South African ODI captain, we have found out that even though he isn't that big into sixes, he does have consistency with it. As we have already established that the left-handed opener is going for the big runs in the 1st ODI in Himachal Pradesh, it's pretty much understood that he is definitely going to go for at least one SIX in the game.
After all in his last four ODIs, de Kock has accumulated four sixes with two maximums in the most recent ODI that he played against Australia at home. Moreover, the last time he played ODIs in India and scored two centuries in three games, the wicketkeeper-batsman hit one six in each of the three games. Bet365 has placed the odds for de Kock going for at least a six in the game at 1.72 and we believe it's a reasonable bet you cannot miss out on.