RSA vs ENG 1st ODI match prediction
South Africa will square off against England in the 1st ODI of the three-match series at the Newlands in Cape Town on 4 February.
Having lost the Test series to England, South Africa will look to bounce back in the upcoming ODI series. South Africa have named a new ODI captain in the form of Quinton de Kock and have rested two key players in their set up – Faf du Plessis and Kagiso Rabada. While we already are aware of the antics that this England ODI side can pull off under the able leadership of Eoin Morgan, we also need to understand the fact that Proteas are a team to beat at their home turf. Now, when these two sides will collide in Cape Town next week, you and I will have a chance to make a lot of money. I have accumulated three of the best markets to bet on and all you have got to do is go through my suggestions and place your bets accordingly. Let me make you some money then: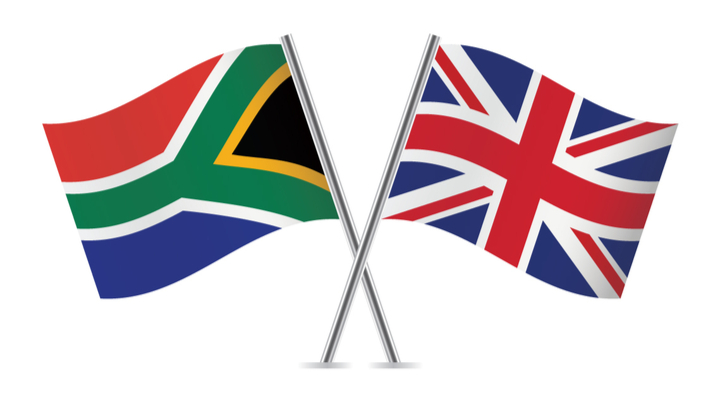 South Africa have won 5 ODIs against England at Newland
You must be thinking I am crazy that I am suggesting you to back this South African ODI squad against a 2019 World Cup-winning England side! See, betting does involve a little bit of risk but once you see the numbers that I am going to put across in this paragraph, will actually make you believe that I am not as crazy as you think. The two teams have faced each other on 60 occasions in the 50-over format and South Africa have prevailed on 29 occasions compared to England's 27 wins. England have played 27 ODIs against the Proteas at the latter's backyard and they have lost 17 times and could only win on 8 occasions. Last but not the least, South Africa and England have locked horns at the Newlands on five occasions, and guess what, the Proteas have had the last laugh on all of those occasions. Now, you must be feeling a lot safer than before? Bet 365 is offering odds of 2.20 for South Africa to win the first ODI against England and I would suggest you to back the host nation.
Joe Root averages 52.80 against South Africa
This man needs no introduction as I am sure that you already are aware of the fact that he is one of the 'Fab Four' of world cricket. Ladies and gentlemen, I am talking about none other than Joe Root. I won't beat around the bush while talking about his batting prowess. Therefore keeping aside the flowery stuff I want you to know that Joe Root had a decent 2019 with the bat averaging 50.55 and scoring 910 runs in 20 innings and he also had three hundreds, and four half centuries to his tally. Now, that average climbs up to 55.26 when he is playing in away conditions and in 59 matches, the flamboyant right-hander has piled up 2542 runs with seven hundreds, and 15 half-centuries under his belt. Things get a little more interesting when he plays against South Africa as he has managed to rack up 528 runs in 10 matches at an average of 52.80. But that is not all, when he plays against the Proteas at their home, his average shoots up to a whopping 70.20 with 351 runs to his tally in just five matches and he also has two centuries and one fifty to his name. I don't think you need more data about Joe Root to go and bet on Bet 365, who are offering generous odds of 4.33 for him to be the top team batsman for England.
Quinton de Kock average 66.87 against England
The newly-appointed South African captain will surely be one of the players to watch out for in the forthcoming ODI series against England. We all know how dangerous a batsman he is at the top of the order in the shorter formats of the game and England will be wary of that factor as well. De Kock has featured in nine ODIs against England and has amassed 531 runs at an outstanding average of 66.37 and he also has two centuries and two fifties against the visitors. When he is playing at home conditions, de Kock has maintained an average of 59.07 scoring 2245 runs with nine centuries and eight half-tons. In 2019, the destructive wicket-keeper batsman managed to pile up 774 runs at an average of 48.37 and has one hundred and seven half-centuries under his belt. Now those are some serious numbers and definitely cannot be overlooked. Therefore, I would suggest you to visit Bet 365 and put your money on this market as they are offering odds of 3.50 for Quinton de Kock to be the top team batsman for South Africa in the first ODI against England at Newlands in Cape Town on 4 February.
The Big Bonus
You can place INR 1000 bets on each of the above-mentioned markets and win INR 10030. But, if you parlay the bets and place a single bet of INR 3000 on all of the above at once, you could get yourself an opportunity to win a whopping INR 100023!