HURRRRAHHH SOUTH AFRICA FANS! YOU CANNOT LOSE THE SERIES ANYMORE! Thank the rain gods for that, eh? With rain forecast predicted for Sunday, too, we might actually witness a scenario where the Saffers end up winning the series 1-0. But that can wait. I'm not really a meteorologist, for I can't predict if it'll rain out there in Johannesburg tomorrow, but you know what? There's one thing I'm good at predicting - the result of matches and the performance of players. And all we care about is making some big bucks, right? RIGHT? Alright then, if that's the case, then you're at the right place. Three bets is all I'm going to give you. JUST THREE. And all of them are going to be player based bets. ALL OF THEM. But trust me, I can ASSURE you that you will win some REAL GOOD CASH if you bet on them. So, are you ready? ARE. YOU. READY? LET'S GO!
Quinton de Kock averages 74.00 against England in ODI
Cometh the South African home season, you know what to do - trust Quinton de Kock. Why? Because he is a goddamn monster at home, especially in ODI cricket. So in South Africa, the newly-appointed skipper has played 42 matches, and in those 42 outings, he's scored a ridiculous 2363 runs at an average CLOSE TO 60. And yes, he's scored TEN HUNDREDS in JUST 42 GAMES. Okay, let that be. Where are they playing on Sunday? Johannesburg. Cool. What has he done there? Umm, scored 273 runs in 6 innings at an average over 45. Also, in his last game at the venue, he scored 81. And oh, in case you didn't know, he scored a ton in the first game of this series. But the absurdity doesn't stop here; Against England at home, he's scored 444 runs IN JUST SEVEN INNINGS at an outrageous average of 74.00 And in those 7 knocks, he's scored THREE TONS! If all this ain't enough, well, I'm gonna rest my case by giving you his last 8 scores in South Africa - 83, 81, 94, 121, 51, 6, 107, 11. If you wanna win money, go ahead and bet on this. If you still are skeptical about it, then I'm afraid you've got it all wrong.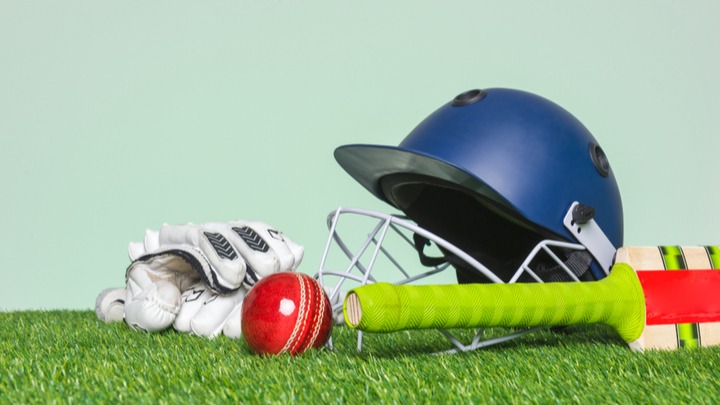 Jason Roy has hit over 3.5 fours in 9 of his last 11
Sometimes I love to go for unconventional bets such as this one. Not runs related, not wickets related, but just boundaries. I mean, let's be honest, we watch batting for entertainment and boundaries are what provide us with the entertainment, right? Anyway, back to the point. Jason Roy to score over 3.5 fours is what we have. Let's look at the numbers then. First things first, in 9 of his 11 last ODIs, Roy has scored over 3.5 fours. THAT'S AN 82% SUCCESS RATE. He didn't bat in the 2nd ODI, but in the first ODI, despite scoring just 32, Roy whacked a staggering 5 fours. He's averaged 6.2 fours per match in his last 5 ODIs, which is almost twice as much as what we want him to do in this bet. Even if we take the H2H record, in his last 3 ODIs against the Saffers, Roy has smashed 4.66 fours on average per match. Forget all this, in his career - spanning 82 innings - the right-hander has amassed AN AVERAGE OF 4.81 FOURS PER INNINGS. That's right, he basically guarantees you almost 5 fours per innings. Do yourself a favour and take a punt on this. Trust me, even if he scores just 17, we can be sure that 16 off them would come in boundaries.
Jonny Bairstow has not hit a six in any of his last 3
Let's call this the unconventional bet day, eh? First it was the fours and now it's the sixes. And yes, I, in general, hate placing bets which involves me predicting batsmen to fail, but sometimes you've got to back the inevitable, yeah? There are a lot of reasons which inclined me to go for this - albeit the value being low - and I'm gonna share them with you. In his last 10 ODI innings, the right-hander has hit a six in ONLY THREE MATCHES. That's a 30% success rate, FYI. He did not hit a six in the first ODI - where he scored 19 - but interestingly, in FOUR H2H matches against the Proteas, Bairstow has NOT HIT A SINGLE SIX. That's pretty insane, isn't it? But there's more reason for you to go for his bet; his record in South Africa is DISMAL. In 4 innings, he's scored just 99 runs - of course without a six - and averages UNDER 25 with a SR of 68. To tip it off, he's not hit a six in any of his last three innings and so at this point of time, especially in South Africa, you can be all but sure that Bairstow will not hit a six. Even if he scores a fifty, trust me, he won't hit a six.
Spare a few minutes and read through three additional bets
England have had the better opening stand in four of their last five
Jason Roy and Johnny Bairstow were two of England's most potent weapons that helped them clinch a maiden World Cup last year. The hangover is still visible, having out of 51 runs for the first wicket stand in the Cape Town match. In the last five matches, England have had the better opening stand in four occasions, having scored a total of 486 runs at an average of 97.2 runs per innings and conceded just 68 runs (13.6 runs per innings) before taking the first wicket.
Meanwhile, South Africa have been outscored for the first wicket partnership in three of the last five matches they played, having piled up 148 runs at a rate of 29.6 runs per innings while letting in a run more in the same time frame. In the last five head to head matches in South Africa, the Englishmen have had the upper hand side on four occasions. To sum it up, England have made the better start each of the last two matches they played in Johannesburg, while South Africa's opening stands were in single digits in as many games. There's no way this bet can go wrong.
No century in recent games
Yes, I am well aware that this bet is a risky one, but what's the point if we do not adopt an offensive approach? In the last five matches played at the Wanderers, three centuries have been registered, which is not working for us. But, let me tell you, out of the three occasions, Faf du Plessis reached the 100-run mark twice while the other time it was Shikhar Dhawan. So, none of the players are going to feature in Sunday's match. Meanwhile, in the last five ODI matches before this series, the Proteas scored just one century, once again it was Faf du Plessis with the honours.
On the other hand, Johhny Bairstow is the only centurion for England in the last five matches. The venue might have hosted the highest run scoring One-Day International in the history of the game, but batting has been hard to score in recent days, with the average runs per innings being 219.8. It's unlikely to get a player scoring a century when the average run scored is that low, which gives a string case to back up this bet which offers lucrative returns.
In the last 3 matches the first wicket fell under 29 runs
Don't get startled because I've gone for this bet leaving another obvious one. Odds of 2.0 is one the few reasons why this one is going to be a good investment, while I have others beside.
In the last five matches played in South Africa, only twice the opening stand of the first innings has been north of 28, with the other scores being – 14, 13, and 24. Strictly speaking, a total of 134 runs at an average of 26.8 runs per innings before the fall of the first wicket of each match. If we dissect further, it is interesting to notice that only once in the last five H2H matches in South Africa, that the opening stand has been more than 28 (excluding the current series).
Even if we look at the stats of the last three head of head matches played at the Wanderers, the first wicket of the match fell before reaching the 29-run mark, which makes our case more obvious. Moreover in the last three ODI matches played at the venue, the opening stands of the respective games were – 13, 3, and 20. With the match starting early morning, we are expecting the conditions to help the bowler, which will ensure a wicket falls before there are 29 runs on the scoreboard. This is a bet which you should not overlook, it is going to multiply your investment twice.