South Africa will host Australia for the second match of the ongoing ODI series at the Mangaung Oval in Bloemfontein, this Wednesday.
After a clinical win against Australia in the opening match of the series, the Proteas will be itching to take an unassailable lead and clinch the three-match series. Meanwhile, Australia is yet to win an ODI match in South Africa since 2011. Both the teams have many reasons to play for and we too have enough reasons to witness the riveting encounter. One of the main aims of punters like us is to win as much money as possible by placing bets on the safest deals from the market.
I have already sorted the three safest bets for you below. Just go through them and place your bets accordingly.
David Warner to hit quite a few boundaries
David Warner hitting five boundaries is as obvious as the sun rising in the east and setting in the west. But, for safety we need to look at the stats which will give us a heads up to invest our hard earned money on this deal. Having played just four matches in 2020, the southpaw has managed to hit a total of 22 fours at a rate of over five per innings. But that's still a normal day's work for an Australian opener. You are going to get surprised when you mention his scores in South Africa.
Having played just 10 ODIs in the African nation, the explosive batsman has hit a total of 69 boundaries which sums to an average of 6.9 fours per innings. In the last five matches played in South Africa before this series, Warner has hit a total of 50 fours at a staggering rate of 10 per innings and managed to hit at least five in four of those matches. Overall, he has played 21 matches against South Africa and amassed 108 boundaries (5.14 per innings). I guess there's no reason why you should not go for this bet.
Expect Temba Bavuma to propel South Africa's innings
He might have just played six matches in his International career, but what gives him an edge is the fact that he enjoys playing at home. Having played all his ODIs at home, he has managed to score a total of 335 runs at an average of 55.83 which includes a century and a fifty. But, this hardly substantiates why I have picked up this bet. The fact that he has scored 27 or above in four of those six matches has inclined me in favour of this particular bet.
In the last edition of the Momentum Cup (South Africa's domestic ODI tournament), he scored a total of 212 runs in six matches at an average of 53.0. His last three scores in List A matches in South Africa – 32, 64, 10, having scored more than 27 on two occasions. Overall, in 95 List A matches, the right hander averages 31.90 runs per innings, which proves he does not throw away his wicket cheaply. We definitely have enough reasons to place this bet, which is almost twice our risk amount.
Hosts to hit more sixes than the visitors
South Africa's dominance at home is not unknown and when it comes to hitting sixes, they are miles ahead of their respective visitors, especially against the likes of Australia. In the last three matches at home, the Proteas have hit a total of 14 sixes at a rate of almost five per match and conceded just 11 sixes. If we take a look at the H2H matches, Australia have outnumbered South Africa in just one match, with former managing to clear the ropes at total of 16 sixes (3.2 per match) compared to South Africa's 23 (4.6 per innings). To be noted, Australia failed to score a six in the first ODI of the series.
Even in the last five H2H matches in South Africa, the hosts have been the better side on three occasions, having hit 23 sixes and shipped in one less in the same time frame. Even though the difference is negligible, I would vouch for the home team which comprises players like Janneman Malan, Quinton de Kock, Klaseen and David Miller in their ranks. With the bookmakers setting the odds at 2.50, all I can see on the other side is easy money making by bank balance heavier.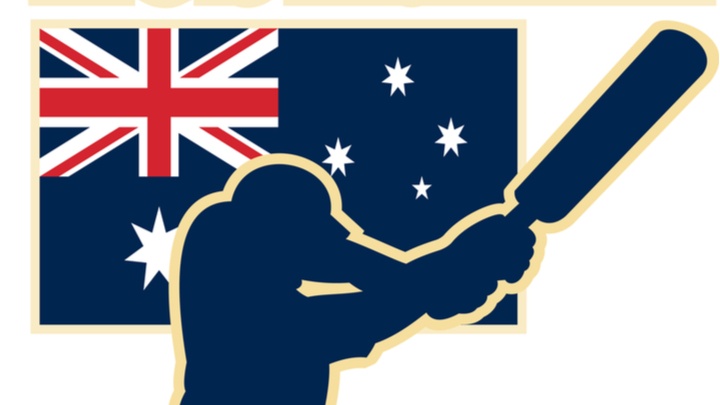 At least 31 runs to be scored before the fall of the first wicket
The Mangaung Oval in Bloemfontein has been a special ground for the Proteas, having won only one of the last eight matches they played over here. But what's more interesting about the venue is that it has always favoured the team batting first and the openers especially have had a gala time in the past. In the last five matches at the venue, the scores at the fall of the first wicket were – 7, 68, 72, 94, 64, with the batting team racking up a total of 305 runs at a rate of 61 runs per innings. With almost double (1.90) the investment offered as return by Bet 365, do you really want to miss on it?
Even in the last four ODI matches played in South Africa, the opening stand has been over 30 runs in two of those matches. In the last five H2H matches in South Africa, the opening partnerships have been – 0, 37, 2, 110, 70, with a total of 219 runs scored before the fall of the first wicket which gives us a head start going to this bet. In the last two H2H matches played at this venue, the opening stands were 61 and 40 respectively. Do I need to say more?
South Africa to outmuscle Australia in boundaries tally
Going along the lines of South Africa's dominance at home, I feel this is one of the safest bets in the market and the odds of 2.46 offered by Dafabet have just blown me away. In the last five matches at home, the Proteas have hit a total of 112 fours at a rate of 22.4 fours per innings while they have shipped in just 82 boundaries (16.4 per match) and were the better side in four of those occasions. Well the above stat was quite satisfying for me to place the bet, but I would like to give you some more to make you comfortable.
Bloemfontein, as I mentioned earlier has been South Africa's one of the most favoured hunting grounds in recent times, this bet will just highlight the statement even further. In the last five matches at the venue, the Proteas have struck a total of 128 fours at an average of 25.6 hits per innings while conceding just 104 boundaries (20.8 per match) in the same time frame. To sum it up, let me inform you that in the last five H2H matches in South Africa, the visitors have never outnumbered the hosts in terms of boundaries hit. You should have placed the bet by now.
Highest individual score to be over 102 runs
Do you really think this is risky? Give me a few minutes and I am going to change your opinion drastically. In the last five H2H matches between these two powerhouses in the African nation, the top scores were – 123, 173, 69, 118, and 111. Four of the matches had at least one score of 103 runs, while there seven scores north of 102 combined in the above mentioned matches. When these two sides play each other, we are bound to be gifted with big scores and the above stat is just proof of it. It would be a smart move indeed to invest on this deal with odds of 1.85 offered by Dafabet.
Well, Bloemfontein has been a belter for a batting pitch and the players have taken the advantage to the fullest extent. The top scores in the last five innings at the Mangaung Oval, in Bloemfontein are – 35, 138, 105, 72, 145, with three of the matches having an individual total of at least 103 runs. Meanwhile, there were six scores north of 102 in the above mentioned matches. With players like David Warner and Quinton de Kock on either sides, along with the likes of Faf du Plessis and Aaron Finch, a score of 103 is inevitable. In the only match Quinton de Kock played at this venue, he scored 138 runs!