Andhra High Court quashes life ban on Mohd. Azharuddin, decision exposes lacunae in sports and betting laws, download copy of the verdict [Exclusive]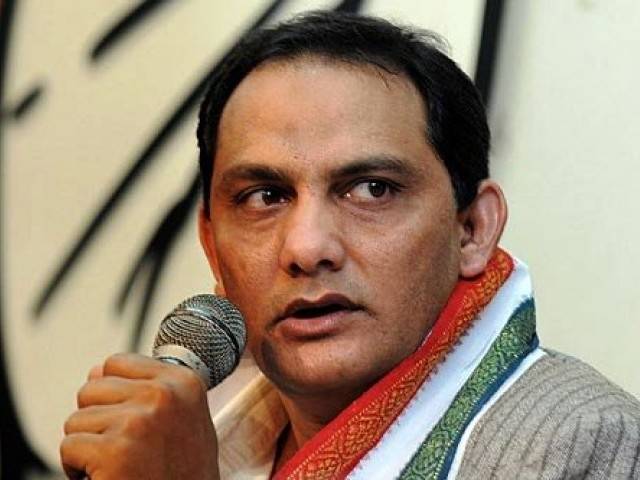 Exclusive On November 5, 2012 a Division Bench of the Andhra Pradesh High Court quashed the life ban on former cricket captain Mohammed Azharuddin and criticised the BCCI for initiating arbitrary proceedings against the cricketer without following principles of natural justice.
While the BCCI contended that disciplinary proceeding were initiated against Azharuddin under Rule 38 of their internal regulations (BCCI being a registered society is governed by its own bye-laws) which permitted appropriate action against national cricketers for indiscipline and specifically excluded any challenge in a court of law; the advocates appearing for Azharuddin claimed that the proceedings did not permit cross-examination and rebuttal of witnesses and thus suffered from various infirmities and were in violation of principles of natural justice.
The court accepted Azharuddins contentions and severely criticised the BCCI for gross violation of principles of natural justice as well as procedure enshrined in Rule 38. Rule 38 authorises disciplinary inquiry to be initiated only by the President, who has to be part of a three member committee to adjudicate take appropriate action against any erring player.
According to the opinion given by Justice Ashutosh Mohunta the appointment of a commissioner to investigate allegations of match-fixing and betting against Azharuddin was illegal and bad in law due to the absence of Presidents presence in the BCCI proceedings. Future, Justice Mohunta severely criticised BCCI for their shoddy handling of the inquiry contrary to principles of natural justice and in violation of constitutional provisions. The Supreme Court in Zee Telefilms v. Union of India (AIR 2005 SC 2677) had mandated BCCI and sports bodies to be fair and just in carrying out acts of public importance.
There was further discussion on the preliminary inquiry initiated by CBI in 2000 against match-fixing allegations but no criminal charges were framed against the accused as such match-fixing is not a criminal offence under any law in India (the Public Gambling Act, Indian Penal Code, Prevention of Corruption Act etc. make no mention of match-fixing or cheating in sport).
Experts term this decision of the Andhra High Court as disappointing as the life ban was quashed merely on technical and procedural aspects without looking at the larger issue of rampant betting syndicates and match-fixing allegations and absence of any criminal sanctions against such cheating.
The shoddy handling of this as well as other recent allegations of match-fixing by BCCI indicates the urgent need for introducing penal sanctions on such cheating in sports which has shocked cricket lovers and cast a question mark on the sanctity of the gentlemens sport.
Perhaps this decision would embolden further cheating in sports as there is neither any sanction nor any firm message sent out by BCCI in the handling of this issue. There are indications that BCCI would not appeal against this decision but may take corrective action to prevent repetitive instances of match-fixing and spot-fixing. The only positive aspect of this decision is that BCCI and other sports federations would ensure full transparency, fairness and compliance with rules in taking any disciplinary measures in future.
However, faith of the billion-plus cricket lovers can only be reinstated by bringing a comprehensive law regulating sports-betting and bookies and making match-fixing or any kind of cheating in sport a criminal offence. Clearly, since the BCCI cannot be trusted with instituting a fair inquiry into serious allegations of match-fixing and money laundering, the Parliament has to take the initiative in cleaning up this mess. Such serious and consistent allegations clearly expose rampant betting, money-laundering and presence of criminal syndicates in Indian cricket. Regulating such betting would not only add revenues to the state coffers but also allow authorities to curb black money and income of criminal and terrorist organisations.
Readers can download a copy of the Andhra High Court decision here.
Special thanks to Mr. Nishant Gokhale, Advocate, Delhi High Court and Mr. Siddharth Rao Kondapalli, Advocate, Andhra Pradesh High Court for their kind inputs and comments.
PS- Readers may be interested in reading previous posts on the menace of match-fixing and Azharuddin decision: