MS Dhoni is PokerStars India's New Brand Ambassador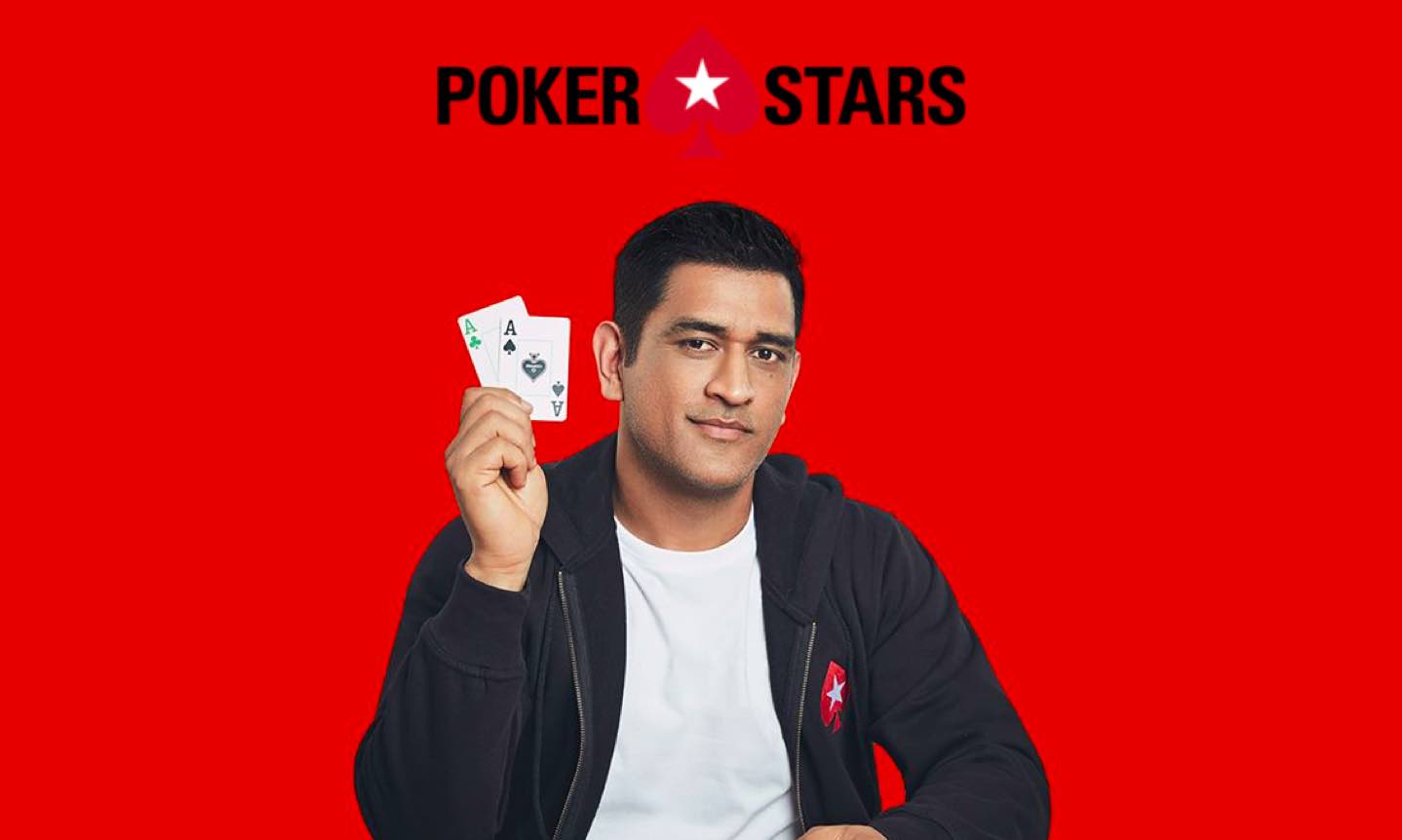 PokerStars India has signed former captain of the Indian cricket team, Mahendra Singh Dhoni (MS Dhoni), as its new brand ambassador, as announced on the brand's facebook page.
The announcement of the endorsement deal was delayed due to COVID-19's impact on the world and postponement of the Indian Premier League (IPL) and other sports events.
The brand posted on facebook, 'We welcome Mahendra Singh (MS) Dhoni to join India's home of online poker.'
PokerStars India's move to get Dhoni on board is aimed at increasing its market share in the industry, as the cricket veteran has a fan following among millions of Indians. Currently, the brand is at rank four for player traffic among poker sites.
As per a report by PokerGuru, talking about PokerStars India's association with the cricket star, Ankur Dewani, CEO, Sachiko Gaming, said, "We continually review and create partnerships that we believe resonate with our audiences. We want to present new exciting ways for our players to interact with us, and one such development is the signing of former Indian cricket captain and world-renowned sportsman MS Dhoni as an ambassador for PokerStars.in. We have been working on this partnership for some time and believe that the signing of MS Dhoni brings something brand new to poker. We have a lot planned for the future, so watch this space. In the meantime, I would like to take this opportunity to publicly welcome MS Dhoni aboard,"
Before Dhoni, Nawazuddin Siddiqui endorsed the brand on Television and social media. Other ambassadors of PokerStarts India include Muskan Sethi and Sharad Rao, while Aditya Agarwal quit the brand in December 2019.
Dhoni got associated with the iGaming industry when he was signed as the brand ambassador of the fantasy sports platform Dream11 in March 2018.
Besides signing Dhoni as its brand ambassador, PokerStars also earlier signed associate sponsorship of Big Boss season 13, in its attempt to reach the mass market.
PokerStars commenced its operations in India on 17th April 2018 by Rational Intellectual Holdings Limited and its India licensee, Sachiko Gaming Private Limited.